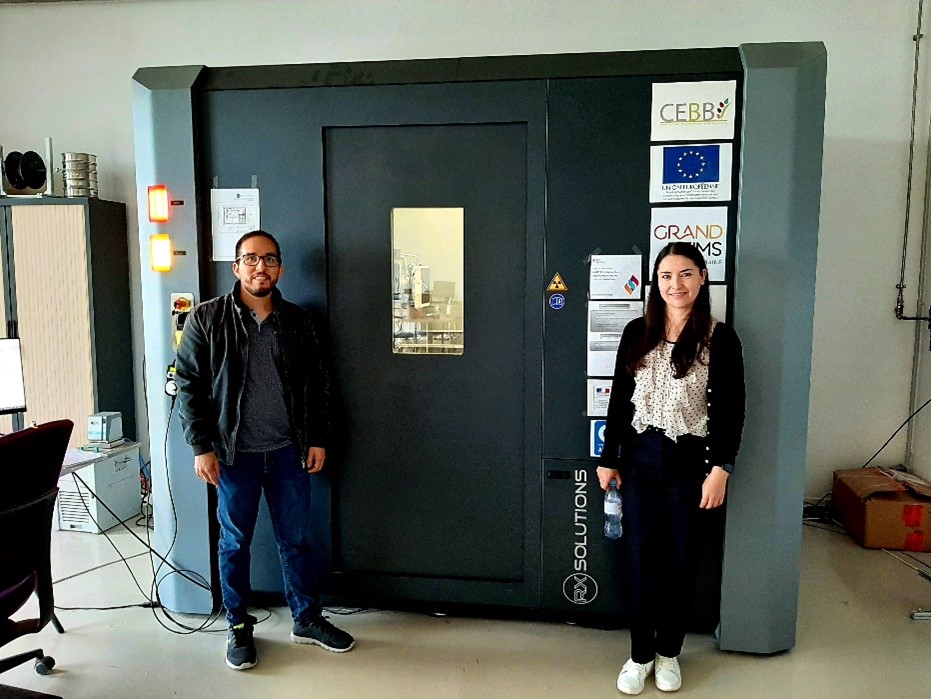 This week the Chaire de Biotechnologie received the visit of two Professors from the Universidad Privada del Norte (UPN), Peru.
Alberto Claudio Miano and Meliza Rojas  are involved in the Agro-industrial Engineering course of UPN, leading the Centre for Advanced Research in Agro-Engineering. They develop research in topics such as bioproducts drying and valorisation of agro-industrial by-products, which is aligned with the research developed in CEBB.
The Professors got to know the Chaire structure and facilities, met the team and discussed possible collaborations.