Instrumentation & Design plateform
Develop tools to assist processes
The instrumentation and design platform has technical facilities enabling it to develop, integrate and calibrate instruments and sensors intended to be embarked on characterization benches or bioreactors. This platform increases the research potential of the different research axes by offering the ability to design in-house original equipment that meets specific data collection needs for understanding and modeling processes. The platform also assists its industrial partners to identify the best technical solutions in response to their needs and has the internal means to innovate through the development of new sensors transferable to industry for on-line process instrumentation.
Contact
Mahamadou Mounkaila
mahamadou.mounkaila@centralesupelec.fr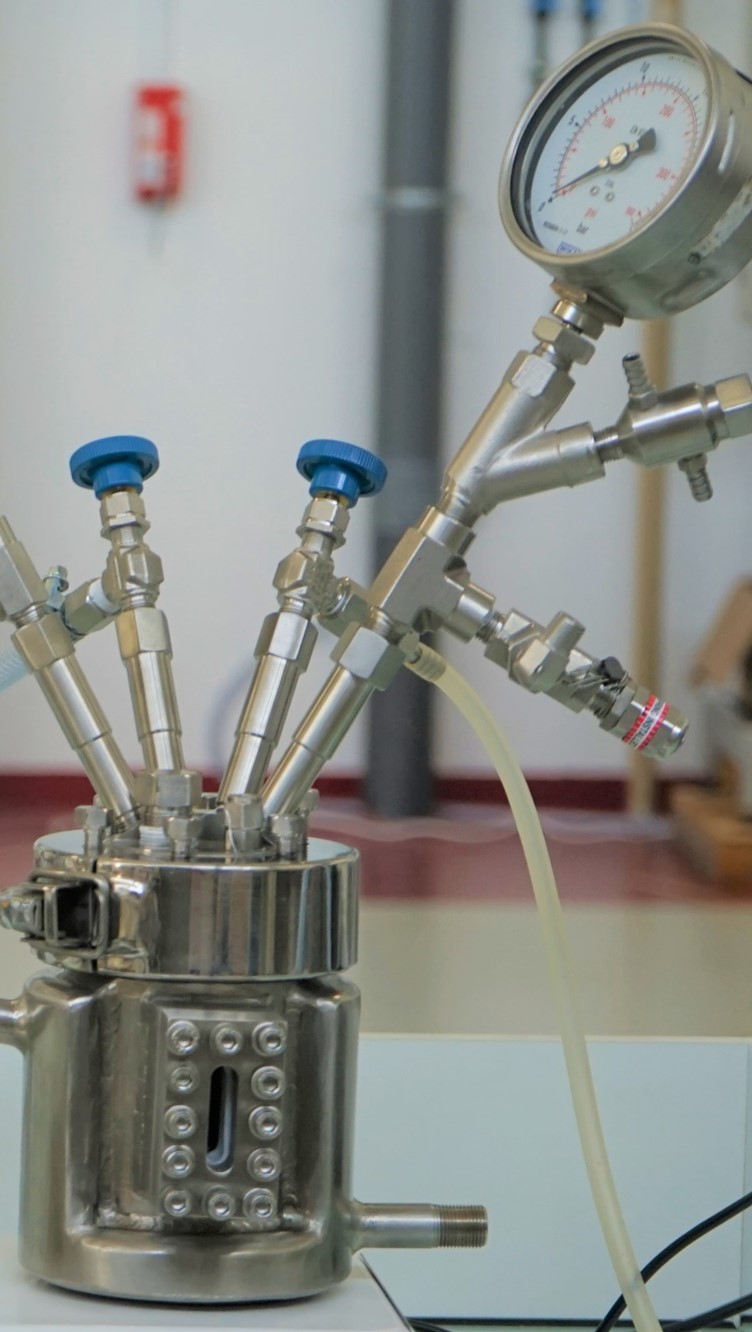 Our equipements
ELECTRONIC WORKSHOP

Realization of printed circuits
Conventional / SMD / BGA soldering area
Electronic CAD space / CAD software (Altium Designer) and prototyping software (MATLAB)
IoT Space (Internet of Things - Arduino, Raspberry, Bluetooth LE, Zigbee, CAN)

MECANICAL WORKSHOP

Numerical control 3 and 4 axes
Non-contact 3D scanning
3D ABS printer
Vacuum casting system
CAD software : CATIA V5 and SPACECLAIM

COMPUTING WORKSHOP

IOS/ Android development systems
xilinx license for embedded systems (Vivado HLx)
Competence Center Arduino / Raspberry
National Instrument / Visual Basic Licenses
Multiphysical CAD for micro-electromechanical systems
Simulation of silicon micromachining processes

Examples of applications

Instrumented barrel - Instrumentation of barrels with several sensors (pressure, temperature and humidity, dendrometer) and development of acquisition systems and associated control software.
Instrumented mini-bioreactor - Development of sensors for the acquisition of on-line measurements (pH, pressure, T° type PT1000, and yeast concentration) and development of a measurement unit and associated software.
Instrumented Petri dish - Realization by 3D printing and instrumentation with CO2 and O2 sensors to monitor cell respiration in culture.
Mini-spectrometer - Design of an acquisition board with a 16-bit resolution and a speed up to 5MHz in order to obtain mini-spectrometers that can be easily integrated on a bioreactor.
Instrumentation of a Membrane Bioreactor - Installation of the sensors, then development of the acquisition system and associated software to measure in real time the PH, REDOX, product gas flow and effluent weight.
Multi-sensor acquisition system - The developed system provides a low cost measurement unit offering the possibility to read up to 128 sensors simultaneously thanks to the exploitation of the I2C protocol.
Design and instrumentation of planar photobioreactors - Proof of concept by 3D printing then custom fabrication for the design of the planar photobioreactor. Instrumentation for the acquisition of light spectra thanks to an electric LED device controlled by Arduino.