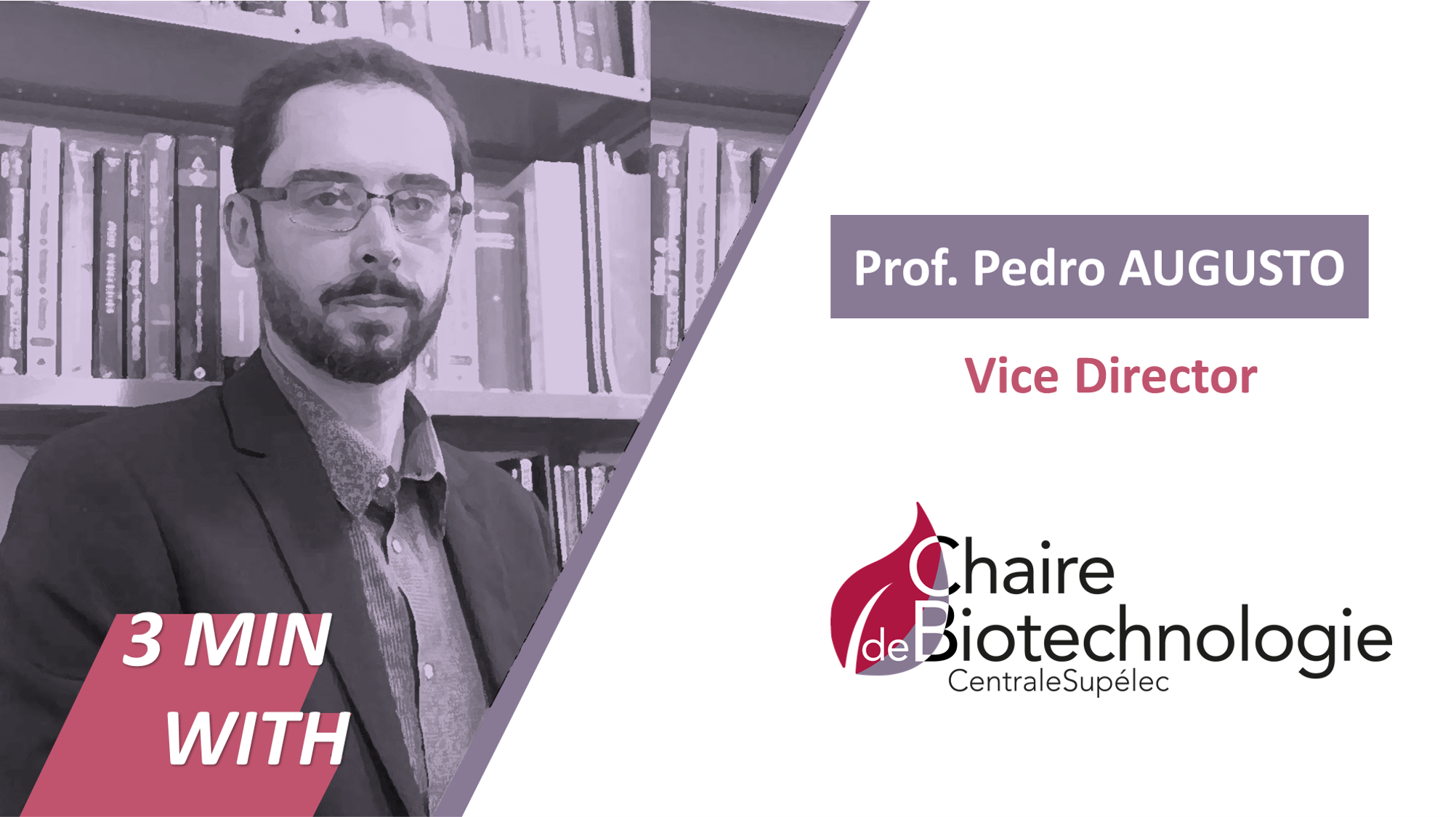 ​
You have just arrived from Brazil; can you tell us more about your professional career?
I came after 16 years as a Professor of the Universities of São Paulo (USP) and Campinas (UNICAMP), when my research and teaching were focused on Process Engineering, having the food products as a model of biological materials. 
    At USP I created and leaded the Research Group on Process Engineering (Ge²P). Using Engineering approaches, but connecting different expertise with a multidisciplinary view, we studied different aspects of food processing. 
    Those views led me to the opportunity of also working in other areas of the scientific career, such as editor of scientific journals. In fact, I am now Associate Editor of Food Research International and Scientia Agricola, board of Food and Bioprocess Technology, being formerly Invited Editor of Current Opinion in Food Science and Associate Editor of International Journal of Food Engineering. 
All this allows me to be in touch with a broad spectrum of topics and researchers from all over the world, also evaluating different forms of working – which was crucial to my decision of joining the Chair of Biotechnology of CentraleSupélec.

What made you come to France and in particular to the Chair of Biotechnology of CentraleSupélec?
Different reasons led me to this decision. I was in a stage of my career when a new challenge is interesting, and the possibility of learning different things is widely desired. I would like to up the bar, work in the highest level, within an international environment. Moreover, I would like to open a little more my areas of study.
I could find all that in the Chair of Biotechnology of CentraleSupélec and Université Paris-Saclay, in special all the structure and international reputation, being very well positioned in international rankingswhich motivated me to joining them.
In fact, as researchers, I think challenges and changes are always desirable once they help us to change our perspectives and think differently. 
Living in France was an extra advantage of this pack!

What are your favourite research topics?
     My expertise is based on an Engineering view of biological materials and processing. I studied food processing through both traditional and emerging technologies, and their impact on food structure, properties, stability and consumption. Some topics are the physical properties of biological materials, kinetics of reactions and the physical, chemical and biological phenomena involved in food processing and preservation, aiming describing, mathematical modelling, developing, design and optimizing different processes in order to obtain food products that tailor different demands.
    Among these, my favourite research topic is the correlation among structure, processing and properties. The product structure widely affects its physical properties. Each structure/property reacts differently to processing, and processing modify structure. So, complex relations occur, and we need to couple our Engineering knowledge about physics with biological phenomena to understand the mechanisms associated during processes. 
    In this context I see my expertise complementing those of the Chair of Biotechnology_CentraleSupélec, in special in relation to emerging technologies of processing, vegetal structure and processing (for food, feed, industrial ingredients), biopolymers science and technology, physical properties of biological material, among others. 

Your skills in 3 words
Scientific method, Collaborative Work and Process Engineering.